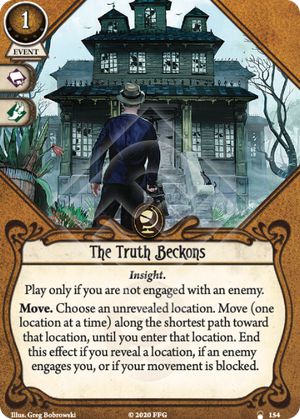 "This card is no Shortcut," says the previous review.
"True," I say. "it's better." :-)
In Innsmouth, this card got me across entire maps, cheaply. It enabled to us to win the final scenario with a 7 location move in one action. Shortcut? I'd have been doing a fast stroll to get to that place.
Note: it is situational. You need big maps. And multiplayer might help. That scenario winning final move? My team-mates cleared the way to the final location, enabling the move to the final location.
The trick with this will always be that Shortcut is fast and this isn't, so you need to at least move two spaces to make it even equivalent to Shortcut. But yes, big maps definitely exist in this game and I like this card anyway for anyone wanting to get near an enemy. Trish and Tony both love being near enemies. —
StyxTBeuford · 12435