Revelation - Put Entombed into play in your threat area.
You cannot disengage from enemies or move.
: Test (4) to escape the tomb or (4) to break out. If you succeed, discard Entombed. If you fail, reduce the difficulty of this test by 1 until the end of the round.
Christine Mitzuk
La Civilisation Oubliée #89. Deadly Traps #4-5.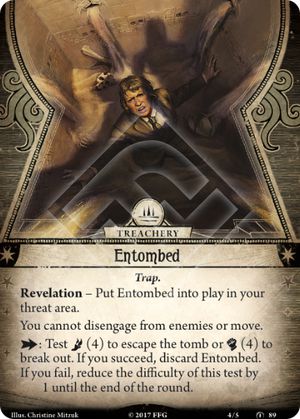 No review yet for this card.