Soutien
Objet. Relique.
Cost: 2.
Test Icons:
Vous n'avez aucune idée de ce que c'est ni du rôle que pouvait bien jouer cet objet. Mais peut-être qu'avec du temps, vous parviendrez à découvrir sa véritable fonction.
Sebastian Rodriguez
La Civilisation Oubliée #61. The Doom of Eztli #8.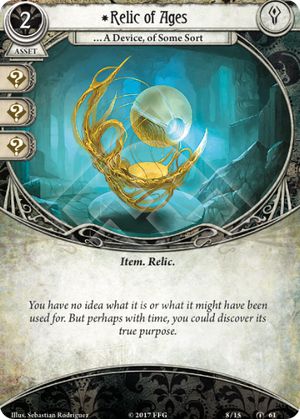 No review yet for this card.