Soutien
Objet. Relique.
Cost: 2.
Test Icons:
Forcé - Après avoir résolu une traitrise alors que vous exploriez : mélangez cette traitrise dans le deck Exploration au lieu de la défausser.
The device undulates in your hands, its power overflowing, uncontrolled. The air around you is warped, as though time and space around you is twisting, distorting...
Sebastian Rodriguez
Paradoxes Temporels #343. Paradoxes Temporels #36.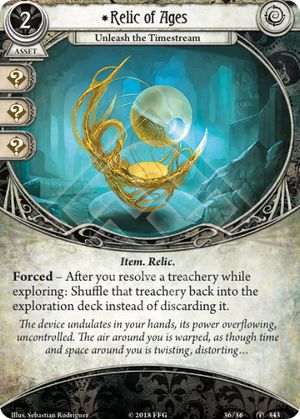 No review yet for this card.