Lieu
Cigarette smoke and the sounds of idle chatter drift out of the manor's living room. You feel warmth behind the door.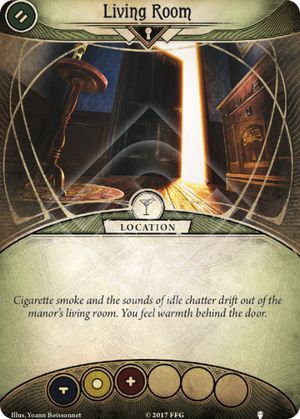 Lieu
Shroud: 3. Clues: 0
After you perform a parley action in the Living Room: Draw 1 card. (Group limit once per phase.)
How many fireplaces does this place have?
Chris Ostrowski
La Route de Carcosa #72. The Last King #12.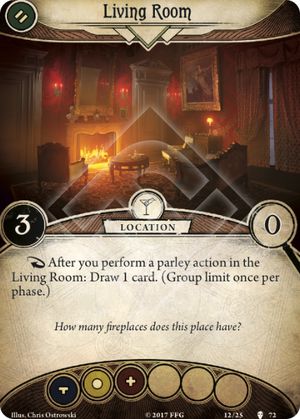 No review yet for this card.