Lieu
The distorted music grows louder as you approach the ballroom. Inside, many of the guests are dancing, eating, and enjoying themselves.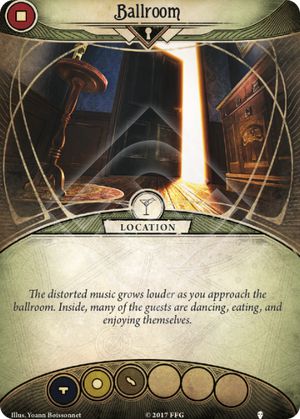 Lieu
Shroud: 4. Clues: 0
After you perform a parley action in the Ballroom: Gain 2 resources. (Group limit once per phase.)
Narrow yellow eyes watch the dancers hungrily from the darkness outside. When you try to warn the other guests, they smile politely, comment about wild animal sightings around Arkham, and go back to dancing.
Chris Ostrowski
La Route de Carcosa #71. The Last King #11.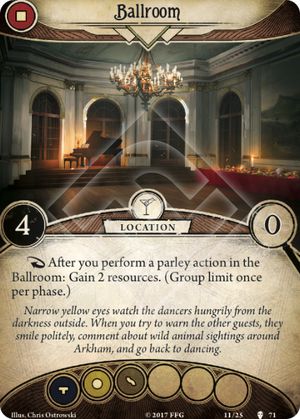 No review yet for this card.