Lieu
An ornate wooden door leads into one of the front areas of the theatre.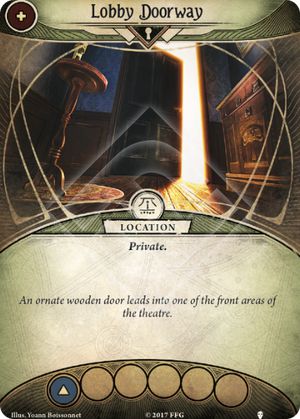 Lieu
Private.
Shroud: 2. Clues: 0
: Gain 5 resources. Remember that you "stole from the box office." (Group limit once per game.)
Raindrops pelt your clothing as you step into the box office. It takes you a moment before you remember you purchased your ticket indoors, and you realize it is somehow raining through the roof of the hall.
Mark Molnar
La Route de Carcosa #54. Curtain Call #14.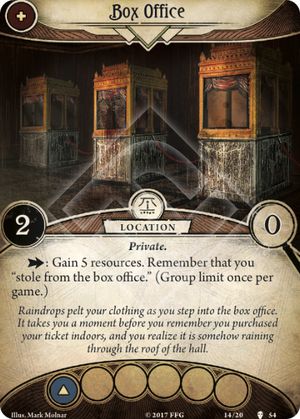 No review yet for this card.