Lieu
An ornate wooden door leads into one of the front areas of the theatre.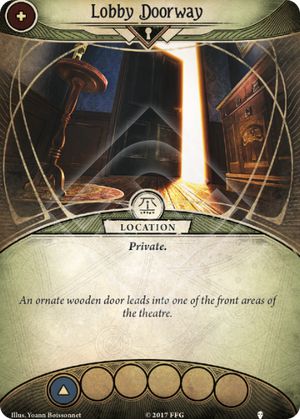 Lieu
Private.
Shroud: 4. Clues: 1.
While you are in the Lighting Box, increase the resource cost of each card in your hand by 2.
Victory 1.
At the top of a narrow, claustrophobic staircase, you find the lighting crew's closet-like booth, stationed above the balcony. Expensive lighting equipment and several heavy spotlights dominate the cramped room.
Mark Molnar
La Route de Carcosa #53. Curtain Call #13.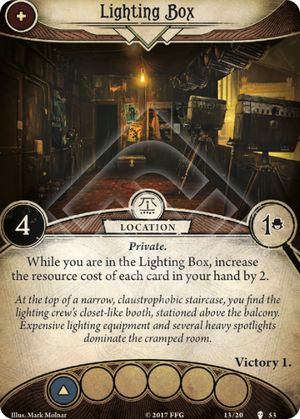 No review yet for this card.