Lieu
An ornate wooden door leads into one of the front areas of the theatre.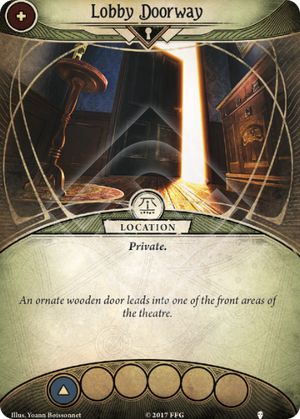 Lieu
Private.
Shroud: 5. Clues: 1.
Investigate. You get +3 for this investigation. After this skill test ends, discard each card in your hand.
Victory 1.
This green room is supposed to be a relaxing lounge for tense performers, but you imagine anyone trying to find a moment's rest in this cluttered pigsty would come up shortchanged.
Mark Molnar
La Route de Carcosa #55. Curtain Call #15.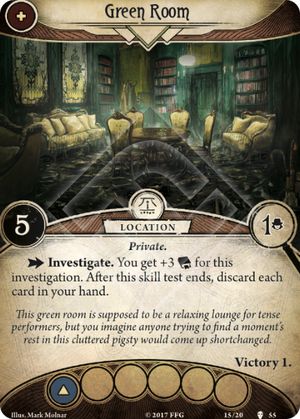 No review yet for this card.