Soutien
Objet. Spirit
Cost: –.
Deck de Mark Harrigan uniquement.
Sophie ne peut pas quitter le jeu.
Subissez 1 dégât direct : vous gagnez +2 à votre valeur de compétence pour ce test de compétence.
Forcé - Si Mark Harrigan a au moins 5 dégâts sur lui : retournez Sophie.
Ilich Henriquez
La Route de Carcosa #9.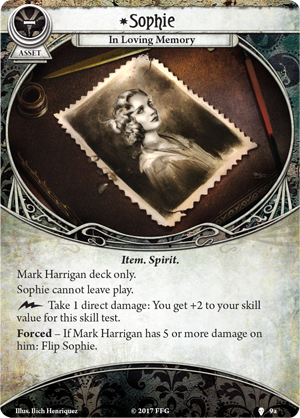 Soutien
Sophie cannot leave play.
You get -1 to each of your skills.
Forced - If Mark Harrigan has 4 or less damage on him: Flip Sophie.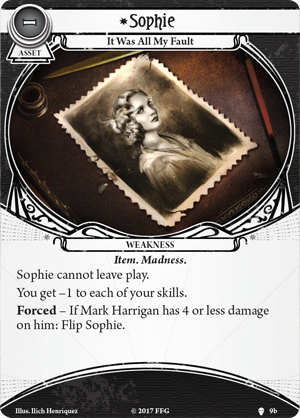 No review yet for this card.