Lieu
Jungle.
Shroud: 3. Clues: 2.
Forced - When an enemy at Cloud Forest would be dealt any amount of damage: Check your supplies. If no investigator at Cloud Forest has torches, cancel that damage.
Victory 1.
David Frasheski
Renouveau - La Civilisation Oubliée #70. Renouveau - Forêt Vierge #4.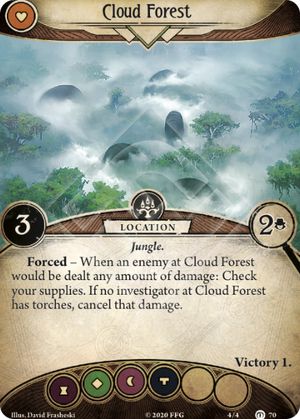 No review yet for this card.