Lieu
Jungle.
Shroud: 2. Clues: 1.
Forced - After you investigate or explore while at Trail of the Dead: Check your supplies. If no investigator at Trail of the Dead has binoculars, take 1 horror.
Victory 1.
Nele Diel
Renouveau - La Civilisation Oubliée #69. Renouveau - Forêt Vierge #3.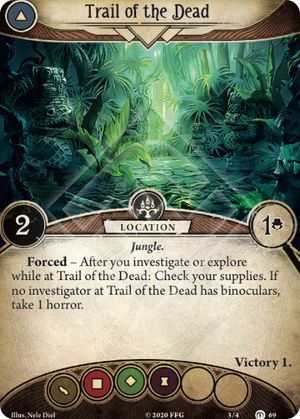 No review yet for this card.