Lieu
Shattered.
Shroud: 3. Clues: 3.
After you move to Great Hall of Celeano, place 1 doom on it: Look at the top card of the encounter deck, the exploration deck, or any player deck. You may discard that card.
David Auden Nash
Renouveau - La Civilisation Oubliée #62. Renouveau - Paradoxes Temporels #2.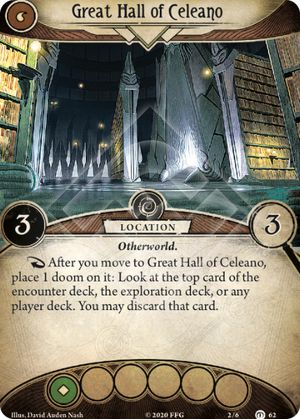 No review yet for this card.