Revelation - Put Idle Hands into play in your threat area.
If Idle Hands is in your threat area, during your turn, take 2 damage and discard Idle Hands: You may take an additional action this turn.
Forced - At the end of your turn: Take 1 horror.
Romana Kendelic
Renouveau L'Héritage de Dunwich #69. Erratic Fear #3-4.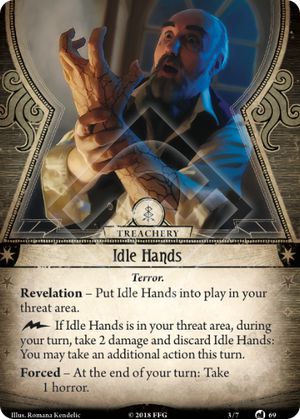 No review yet for this card.