Revelation - Attach to your location.
As an additional cost to move into or out of attached location, discard the top card of your deck. If the discarded card is a weakness, draw it. Otherwise, for each copy of the discarded card in your hand or play area, you must either take 1 horror or discard that card.
Robert Laskey
Renouveau L'Héritage de Dunwich #63. Beyond the Threshold #5-6.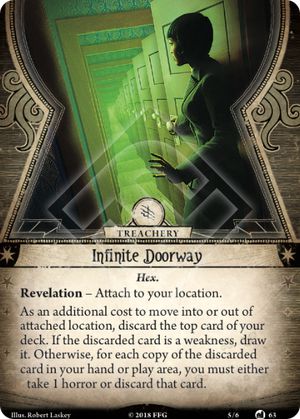 No review yet for this card.