Ennemi
Monstre.
Fight: 3. Health: 5. Evade: 4.
Damage: 2. Horror: 1.
Spawn - Discard a Humanoid enemy at any location and spawn Corpse Dweller at that location (if there are no Humanoid enemies in play, discard Corpse Dweller and it gains surge instead).
Chasseur. Retaliate.
Diego Gisbert Llorens
Le Masque Blême #259. Le Masque Blême #25-27.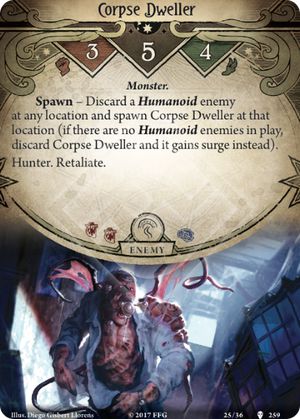 No review yet for this card.