Surge.
Revelation - If you have at least 3 horror on you, lose 1 action.
She froze, and her throat clenched. Her eyes began to water. Her vision spiraled and blurred. Then, at long last, she finally understood.
Magali Villeneuve
La Route de Carcosa #85. Hallucinations #5-6.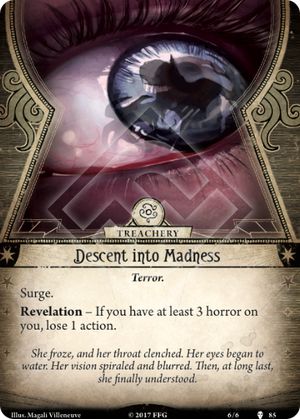 No review yet for this card.