Lieu
Looking out one of the windows, you spy the courtyard in the center of the manor. You find yourself longing for fresh air.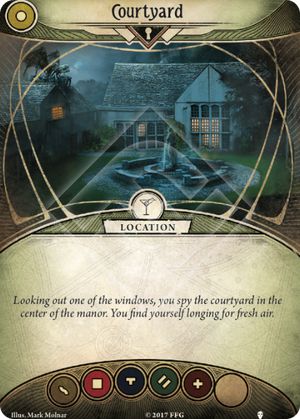 Lieu
Shroud: 5. Clues: 0
Forced - After you enter the Courtyard: Discard the top card of the encounter deck. If that card is an enemy, draw it.
What was first a wave of relief upon exiting the manor turns to dread. Dozens of yellow eyes stare at you from the building's rooftops, and shapes loom in the clouds above.
Mark Molnar
La Route de Carcosa #74. The Last King #14.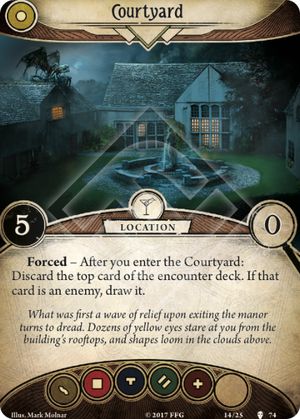 No review yet for this card.