Lieu
It was as though a house, launched by an avalanche, had slid down through the tangled growths of the almost vertical slope.
—H.P. Lovecraft, "The Dunwich Horror"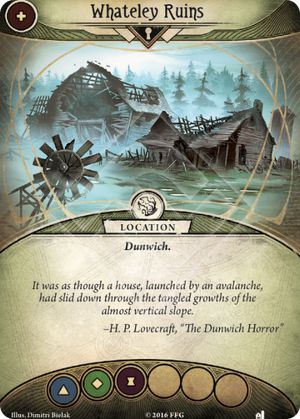 Lieu
Dunwich.
Shroud: 3. Clues: 2.
Each investigator in Whateley Ruins gets -1 .
: You hurl a nearby canister of paint at the Monstre. An investigator in Whateley Ruins may place up to 3 of his or her clues on an Abomination enemy in Whateley Ruins. (Group limit once per game).
Dimitri Bielak
Aux Frontières du Visible #250. Undimensioned and Unseen #15.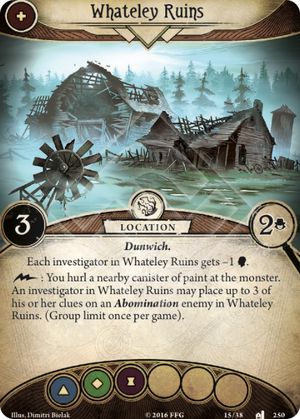 No review yet for this card.