Soutien. Arcane
Sort.
Cost: 3.
Test Icons:
Utilisations (4 charges).
Dépensez 1 charge : Combattre. Cette attaque utilise au lieu de et inflige +1 dégât. Si un symbole , , , ou est révélé lors de cette attaque, subissez 1 horreur.
Brian Valenzuela
Boîte de Base #60.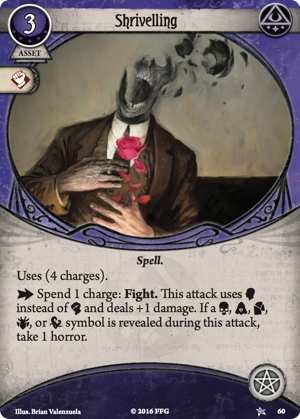 The "If a symbol is revealed..." effect triggers during Step 3 of the Skill Test Timing.
Last updated