Revelation - Test (3). For each point you fail by, take 1 horror. If you are at a Bayou location, you cannot commit cards to this skill test.
There are dangers deep within the mire you can only begin to imagine.
Alex Aguilar
La Malédiction du Rougarou #27. Le Bayou #37-39.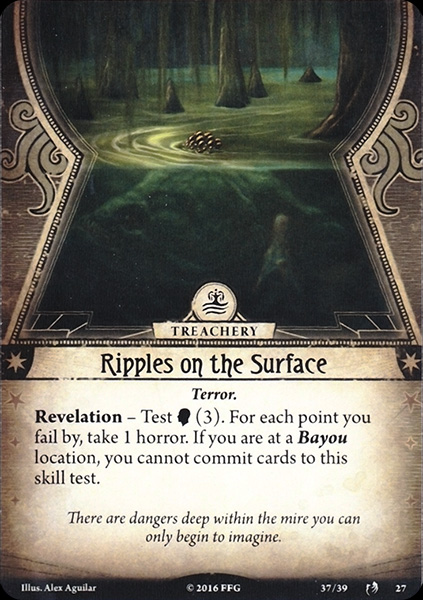 No review yet for this card.