Peril.
Revelation - You must either (choose one):
- Reveal 4 chaos tokens. For each , , , , or symbol revealed, take 1 damage and 1 horror.
- Choose and discard 1 card from your hand and shuffle Unknowable Past into the exploration deck. You cannot choose this option if Unknowable Past was drawn from the exploration deck.
Borja Pindado
Renouveau - La Civilisation Oubliée #65. Renouveau - Paradoxes Temporels #5-6.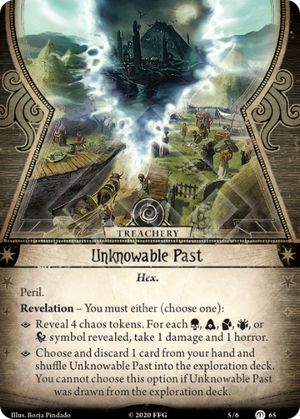 No review yet for this card.