Lieu
Ancien. Grotte.
Shroud: 6. Clues: 1.
: Check your supplies. If you have a pickaxe, reduce the shroud value of Treacherous Descent by 2 for the remainder of the scenario. (Group limit 3 times per game.)
Victory 1.
Patrick McEvoy
Renouveau - La Civilisation Oubliée #52. Renouveau - K'n-yan #5.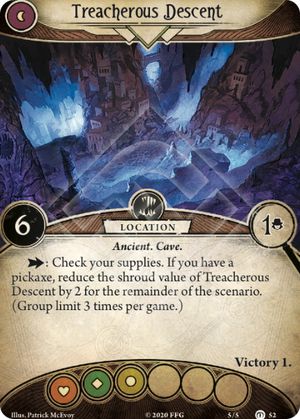 No review yet for this card.