Lieu
Ancien. Ruines.
Shroud: 3. Clues: 1.
Check your supplies. If you have a canteen: The chamber accepts your gift of water. Remove 1 doom from any location in play. (Group limit once per game.)
Yoann Boissonnet
Renouveau - La Civilisation Oubliée #21. Renouveau - Le Fléau des Eztli #5.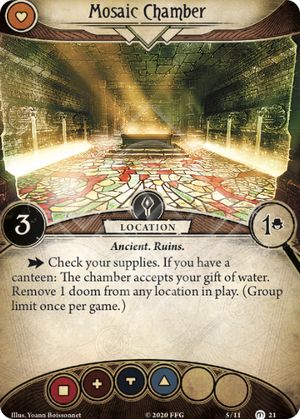 No review yet for this card.