Peril.
Revelation - You may draw 1 card. You may choose and discard up to 2 cards from your hand. Test (X). If you fail, take 2 horror. X equals the number of cards in your hand when this test begins.
Romana Kendelic
Renouveau L'Héritage de Dunwich #72. Yog-Sothoth's Emissaries #3-4.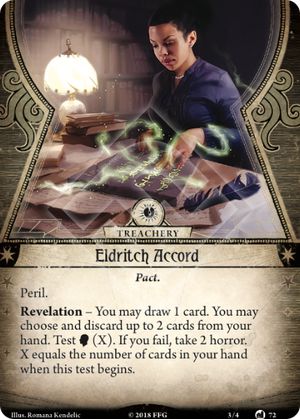 No review yet for this card.