Perform the setup as indicated in The Dunwich Legacy Campaign Guide, with the following exceptions:
- When gathering encounter sets, also gather the new encounter sets for Return to The House Always Win shown here.
(Continued on reverse side.)
Renouveau L'Héritage de Dunwich #15. Return to The House Always Wins #1.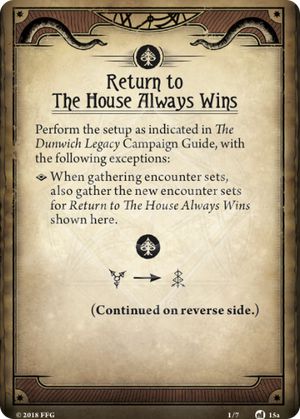 Return to The House Always Wins - Back
Scénario
- Set the Clover Club Stage aside, out of play.
- Choose one of the two Clover Club Lounge locations at random. Put the chosen location into play along with the rest of the starting locations. Remove the other version of Clover Club Lounge from the game.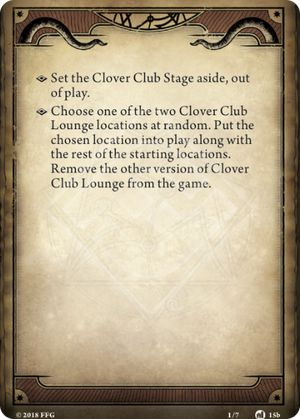 No review yet for this card.