Revelation - Attach to the nearest location without a Stone Barrier attached. If attached location is flooded, Stone Barrier gains surge.
While Stone Barrier is ready, investigators cannot move out of attached location.
: Test (1), (2), or (3). If you succeed, exhaust Stone Barrier.
Andreas Zafiratos
La Tanière de Dagon #299. La Tanière de Dagon #34-35.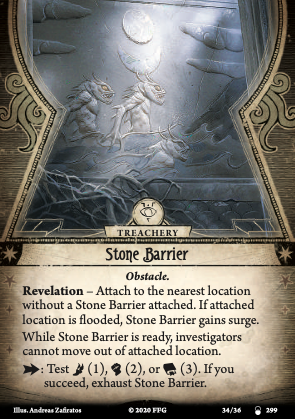 No review yet for this card.