Lieu
Investigators cannot move to Third Floor Hall unless an investigator has "unlocked the third floor."
A circular indentation on the door at the top of the staircase suggests that something must be placed here in order to open the way forward.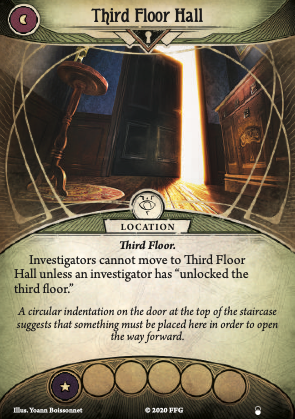 Lieu
Third Floor.
Shroud: 4. Clues: 1.
Forced - After Hall of Silence is revealed: Place the set-aside purple key on it.
Forced - After an investigator at this location fails a skill test: Add 1 token to the chaos bag.
Ed Mattinian
La Tanière de Dagon #289. La Tanière de Dagon #16.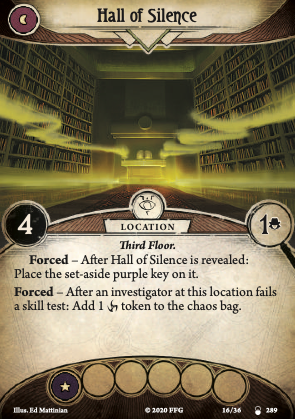 No review yet for this card.