Lieu
Behind the door to the hall, muffled footsteps fade into the distance. Is there someone here?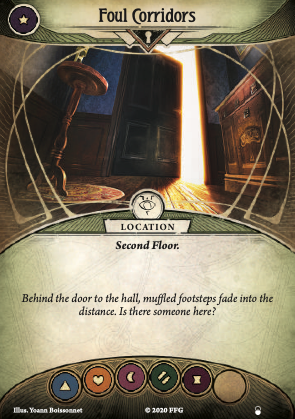 Lieu
Second Floor. Passageway.
Shroud: 2. Clues: 0
Spend the black key: Remember that you have "unlocked the third floor."
This might have been an opulent hall, once. Now it reeks of mold and decay.
Lukasz Jaskolski
La Tanière de Dagon #286. La Tanière de Dagon #13.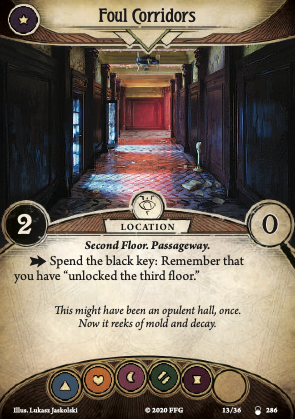 No review yet for this card.