Lieu
Something scratches at the wood on the other side. Rats? Your imagination? No, something else. Something unnatural.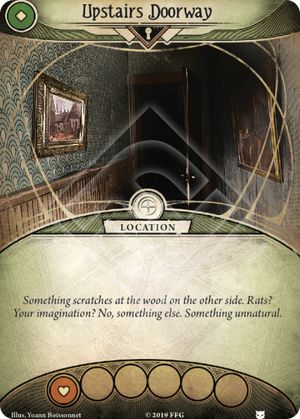 Lieu
Shroud: 1. Clues: 1.
As an additional cost to investigate the Library, you must either lose 1 action or take 1 horror.
Investigators in the Library spend 1 clues, as a group: You read a strange journal entry regarding one of the graves in the burial ground outside. Put the set-aside Unmarked Tomb location into play.
Victory 1.
Yoann Boissonnet
Mille Nuances d'Horreur #179. Mille Nuances d'Horreur #12.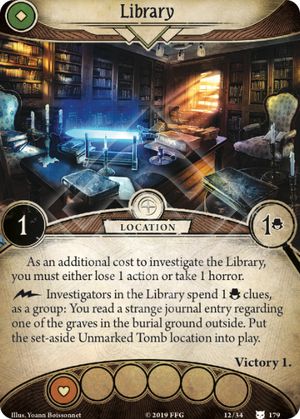 No review yet for this card.