Lieu
These past few weeks, the warehouses and docks of Rivertown have been swathed in grey mist, making an already quiet district even more empty and desolate.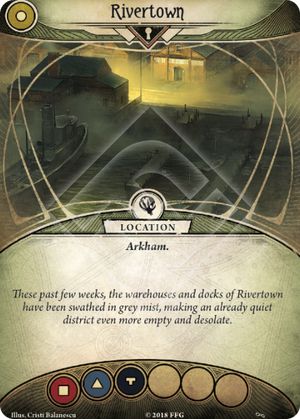 Lieu
Arkham.
Shroud: 4. Clues: 0
: Test (2). For each point you succeed by, move 1 breach from Rivertown to the current act.
Cristi Balanescu
Dans les Griffes du Chaos #293. In the Clutches of Chaos #6.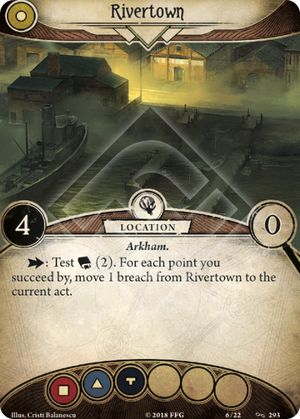 No review yet for this card.