Revelation - Test (1). This test gets +1 difficulty for each ancient location in play. If you fail, take 1 damage and 1 horror, and shuffle Timeline Destabilization into the exploration deck.
As the threads pull, the weave unravels
Andreas Zafiratos
Par-delà les Limites #190. Par-delà les Limites #33-35.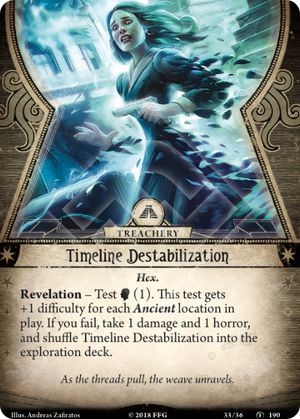 No review yet for this card.