Revelation - Put Deep Dark into play next to the agenda deck.
No more than 1 clue may be discovered from each location by each investigator each round.
Forced - At the end of the round: Discard 1 copy of Deep Dark from play. (Max once per round.)
Stanislav Dikolenko
La Civilisation Oubliée #94. Forgotten Ruins #5-7.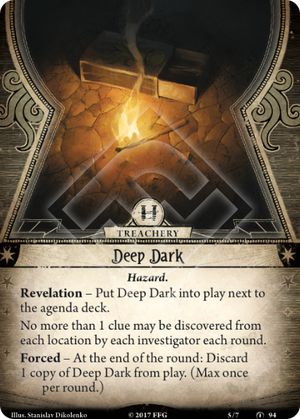 No review yet for this card.