Revelation - Put Curse of Yig into play in your threat area.
You get -1 , -1 health, and gain the Serpent trait.
: Test (2). This test gets +1 difficulty for each vengeance point in the victory display. If you succeed, discard Curse of Yig.
Stephen Somers
La Civilisation Oubliée #85. Agents of Yig #5-6.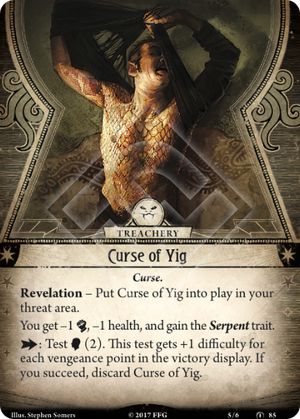 No review yet for this card.