Revelation - Test (3). If you fail, take 1 horror for each point you fail by and add Lost in the Wilds to your threat area.
You cannot move or explore.
Forced - At the end of your turn: Discard Lost in the Wilds.
Andreas Rocha
La Civilisation Oubliée #81. Expedition #1-3.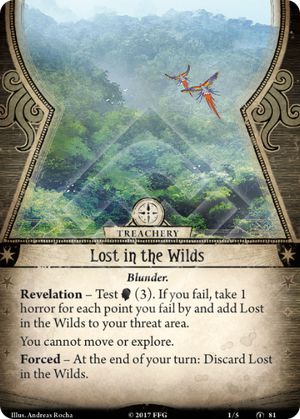 No review yet for this card.