Ennemi
Créature. Serpent.
Fight: 4. Health: 4. Evade: 2.
Damage: 1. Horror: 1.
Chasseur.
Forced - After Boa Constrictor attacks you: During the next upkeep phase, your exhausted cards cannot ready.
Vengeance 2.
Fourteen feet of scaled hunger.
Greg Bobrowski
La Civilisation Oubliée #79. Serpents #4.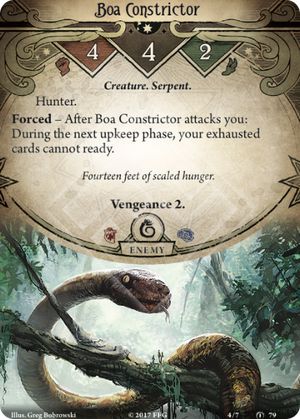 No review yet for this card.