Ennemi
Créature.
Fight: X. Health: 2. Evade: 3.
Damage: 1. Horror: –.
X is the shroud value of Roach Swarm's location.
A mass of skittering roaches completely covers the floor, leaving a trail of sticky brown ooze in its wake.
Stephen Somers
La Route de Carcosa #103. Decay & Filth #5-6.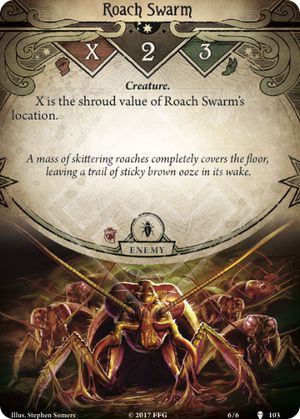 No review yet for this card.