Revelation - If there is no doom in play, Twisted to His Will gains surge. Otherwise, test (X), where X is the amount of doom in play. If you fail, discard 2 cards from your hand at random.
Cristi Balanescu
La Route de Carcosa #92. Evil Portents #5-6.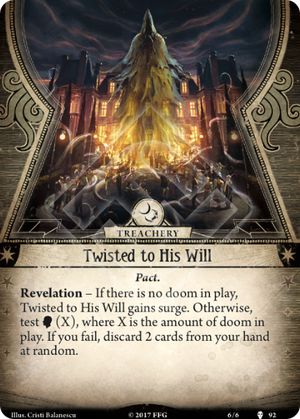 No review yet for this card.