Événement
Perspicacité.
Cost: 1.
Test Icons:
Deck de Rex Murphy uniquement.
Piochez X cartes, X étant le nombre d'indices sur Rex Murphy (jusqu'à un maximum de 5).
Quand les choses allaient dans sons sens, ce qui n'était pas souvent le cas ces temps-ci, Rex était un bon reporter avec du flair pour dénicher de bonnes histoires et un grand sens du détail...
– Graham McNeill, Ghouls of the Miskatonic
Torstein Nordstrand
L'Héritage de Dunwich #8.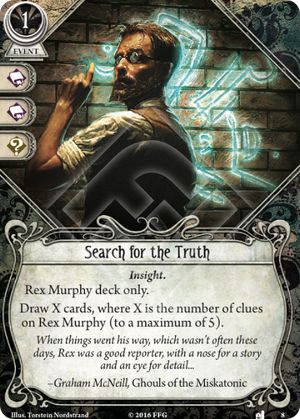 No review yet for this card.