Revelation - Attach to the location with the most investigators, and without a Secret Door attached.
Investigators cannot leave this location.
: Test (3) to search for the passage or (3) to discern the way out. If you succeed, discard Secret Door.
Robert Laskey
Renouveau L'Héritage de Dunwich #65. Secret Doors #1-2.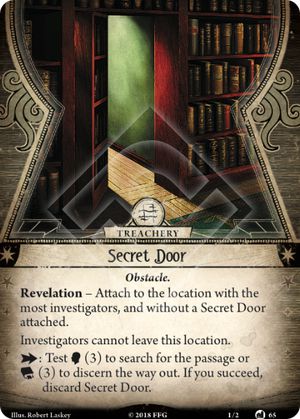 No review yet for this card.